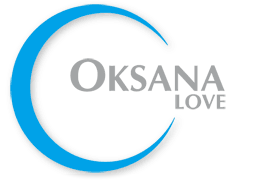 Maya and Josh: The Rest is the History.
Виды Членства
Вечеринки Знакомств
Туры Любви
Знакомства
ВИП Клиенты
In Media
Знакомства в США
Заработай с Нами
Контакты & Помощь
Resources
Blog
January 1, 2011 00:02:28
New Year's celebration at Oksana's home in Sacramento, where all kinds of people and clients from all diferent countries came over: Bulgaria Russia, UK, USA!!! Right after 12 midnight congratulaions of each oher with a new year, one of clients made a proposal to his girl friend - Olga (my VIP client) !!! What a great ay to start a new Years with leaving your bachelor's being in an old year! Congratulations to Olga an Les and many long happy years oether! What a bautiful couple!!!!

Olga and Les engagement New Years

Olga and Les engagement New Years

Olga and Les engagement New Years

Olga and Les engagement New Years

Olga and Les engagement New Years

Olga and Les engagement New Years

Olga and Les engagement New Years

Olga and Les engagement New Years

Olga and Les engagement New Years

Olga and Les engagement New Years

Olga and Les engagement New Years

Olga and Les engagement New Years

Olga and Les engagement New Years

Olga and Les engagement New Years

Olga and Les engagement New Years

Olga and Les engagement New Years

Olga and Les engagement New Years

Olga and Les engagement New Years

Write a Comment

Comments (0)
December 28, 2010 16:17:51
December 27, 2010 16:10:42
December 25, 2010 15:48:07
December 21, 2010 18:42:15