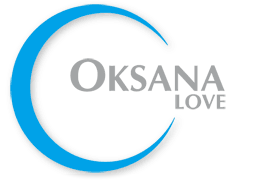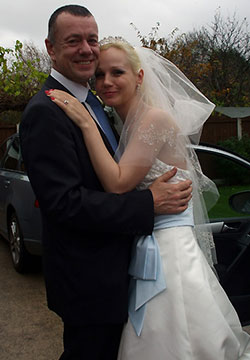 Алёна и Роуланд: главное, что мы вместе.
Виды Членства
Вечеринки Знакомств
Туры Любви
Знакомства
ВИП Клиенты
In Media
Знакомства в США
Заработай с Нами
Контакты & Помощь
Resources
Отзывы
Наши счастливые девушки и их мужчины, нашедшие своё счастье и любовь с помощью OksanaLove
Oxana

I would like to thank you for a very enjoyable week. Your staff was very helpful and friendly. They are simply the best. You made me feel very special and was always willing to assist me with any of the ladies I had expressed an interest. Friday's banquet is something I'll always remember.

I will highly recommend your agency to all of my single friends and attest to the quality, sincerity and friendliness of the ladies associated with your agency.

Obviously, the days and weeks ahead, I have some decisions to make. Another trip to Almaty is not out of the realm of possibilities.

Thanks again for a very memorable week.

With best regards,

Kenneth M. Davis,
Keller, TX....
more >>
Hello Oxana and Erich,
I'll write both of you so read this to Erich also. Well, i'm back and i had a great time!! I nearly had a disaster but your mother and Sabina and Luva (i always mess up her name) came to the rescue and i did end up proposing to a lovely woman named Julia. When i got there and met with my main correspondence, Yana, she met me at the airport and we went out again Sat. and Sunday nights...
more >>
Dear Oxana,
First Of all I want to say thank you, and your mom and Natasha and everyone at the agency for being so supportive and helpful with all the right advices, not only before start of the trip, but during my stay in Almaty in the hotel, and finally and fatefully, the moments leading up to the marriage of my beautiful wife Olesya...
more >>
Dear Oxana. As you probably know, I have just returned from my fantastic sojourn to Kazakhstan. Meeting with Irina, was much more than I could ever have hoped for, she is such a wonderful and special lady. Artem is also a fine boy, and is a credit to his mother. I am pleased to say that Irina agreed to be my wife...
more >>
Hi Oksana. Everything is going well. I did not end up with whom I was writitng to. However, I did meet a young woman who is now my wife. I guess you were right. Keep all options open. She was the first women I met at the social. Even though we can not speak each others languages we comunicate very well. Sometime very difficult, but we manage...
more >>
Although I've never really been a client of Oksanalove Agency, I've still had the pleasure of having close relations to the agency and the people working there. It might seem strange that I'm writing about Oksanalove when I haven't been a client. Still I have a lot to thank the agency and especially Elena and Natalia for...
more >>
My name is William Swartout and I live near Jacksonville, FLorida. I went on the August Tour to Kazahkstan. I would like to tell you and everyone else how interesting and exciting the adventure (It is not a Trip but an adventure)...
more >>
Gentlemen, It is with great pride and awesome responsibility that I must regrettably inform you that the most beautiful woman in Kazakhstan has become married. My most beautiful wife, Marina. That's right folks, another beautiful woman from Oksanalove Agency has been paired with an eligible man...
more >>
I wanted to write to you and take the opportunity to thank everyone at Oksanalove for helping me to meet Altynai, my lovely new bride. Although my first visit to Almaty in February of this year had a rather rocky start; I was very fortunate to be given an opportunity through Oksanalove to meet Altynai near the end of my trip and quickly realized how special a person she was...
more >>
Dear Oksana just to send you a few minutes of our time First of all my wife and i want to thank you for what you have done for us and for bringing us together in marriage to each other...
more >>
The day I joined the agency was what I would call fate, I was writing to this beutiful woman and this carried on for 6 months within this time I had tried to go to Almaty on my own devices...
more >>
"DEAR OKSANALOVE STAFF"
I just wanted to take a moment to say THANK YOU on a more personal level for "SAYING WHAT YOU MEAN AND MEANING WHAT YOU SAY" your INTEGRITY is refreshing...
more >>
Highest Praise for OksanaLove Agency!
I just returned from a 9-day trip to Almaty, Kazakhstan, where I used the services of the OksanaLove Agency, and I have to pass along my highest praise for this fine organization and its people...
more >>
Dear, Oksanalove.
I would like to say:
I finally have my fairy tale ending! I am married to a beautiful, smart, charming women with a great sense of humor! She loves me and I love her! As some have said before, we are riding off into the sunset together...
At least until there is an addition to the family! SMILE!...
more >>
Words cannot express the happiness you have brought to Dina and me.
We are very much alike even though we are from the oppsite sides of the world. They say matches are made in heaven, but ours was made on the internet with Oksanalove.com...
more >>
We want to thank you for helping us find each other and true love.
We got marry on April 19th, 2003.
Thank you very much and we are wishing everybody to find their true love and real happiness as well....
more >>
I took the Discovery tour in February 2003 and was a little skeptical of the whole thing. My fears became even more of a reality when I got to Germany and our guide (Oksana) was not there to meet us. There had been an accident of some sort and she was delayed. But when we arrived in Almaty there was someone there to meet us and take us to our Hotel...

down video - 176x144 (.wmv - 642Kb)

down video - 320x240 (.mpg - 2,9Mb)...
more >>
Hi, my name is Mike. I attended the Oksanalove tour to Almaty on February 14 of this year. I thought that I would write my experiences down for you so that you would know what to expect. You should make a mental note to yourself that there are always many opinions on the same view and people tend to write their complaints, but not many people take the time to express their good experiences...

down video - 176x144 (.wmv - 316Kb)

down video - 320x240 (.mpg - 1,4Mb)...
more >>
The changing moment in my life. For the first time since I have been searching for my life's partner, I have found the help I have needed. Many agencies are available now supposedly to help men in their search. I truly believe Oksana's is one of the few that is dedicated to help people find each other in this vast world we live in. I have been to Russia; St. Petersburg, Moscow, Ekaterinburg and Dnetpropetrovsk, Ukaine on visits over the past 6 years...
more >>