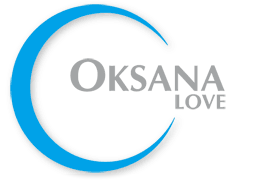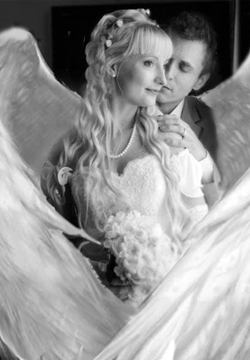 Без помощи своей свахи и её советов и её поддержки я никогда не смогла бы осуществит то, что сейчас у меня есть.
Виды Членства
Вечеринки Знакомств
Туры Любви
Знакомства
ВИП Клиенты
In Media
Знакомства в США
Заработай с Нами
Контакты & Помощь
Resources
Отзывы
Наши счастливые девушки и их мужчины, нашедшие своё счастье и любовь с помощью OksanaLove
I have been looking for a new wife for about 5 years, using different marriage agencies and writing hundreds, maybe thousands of letters. I have had many different meetings in Russia, Ukraine and other CIS countries, mainly one-to-one meetings. I found a woman that interested me, wrote her a couple of months or more, and decided to meet her in person...
more >>
My name is Mark and I am from Tasmania, Australia.
I cam to Almay without any assistance from Oksanalove, except to get transport to the Hotel (that I booked myself. Big mistake)
I soon realised the error in my ways and the very next day I called Oksana to help me to find better accommodation and to help me to communicate with people while I was in Almaty as I cannot speak any Russian...
more >>
I recently participated in one of Oksana's tours to Almaty Kazakhstan. Not only was it the best vacation of my life but it was an amazing opportunity to meet many quality women looking for good husbands. Oksana saw to all the details, such as obtaining my visa, getting a great airfare and then later helping me change my flight schedule, picking me up at the airport, entertaining me the first night I was there, and many other things too numerous to mention. I can not say enough about her personal attention and real concern for my needs. Over the course of 2 weeks we became good friends...
more >>
September 2 th 2002
Almaty, Kazakhstan - now where the heck is that? Well, it is located on the Kazak steppes to the northeast of that current hot spot, Afghanistan. And how did I come to take an interest in Almaty, Kazakhstan?
Well, like most of you visiting this site, I have been using the Internet to find my "ideal" partner. Like most of you, for one reason or another, the western women have lost their appeal and my attention was drawn to the ladies of the former USSR who still have those lovely family values...
more >>
After living a single professional and successful life for a long time, I decided it was time to settle down. I have not found the right person in my life to share my dreams with until I came across Oksana's Agency in a far away Asian country called Kazakstan. I was surfing the web one night and somehow something led me to a website called "OKSANALOVE". I looked into this website to see many beautiful women, and I decided to look them over....
more >>
My adventure in Kazakhstan
My story of how I met and found the woman of my dreams started last August 1999. I was still single at 31, and I was really broken hearted at the time. And I found myself searching for the ideal woman to be my wife. Being lonely my only route of escapism was surfing the internet. Then one night, quite by accident a banner about personal ads from women from Russia popped up on my screen...
more >>