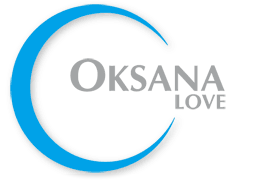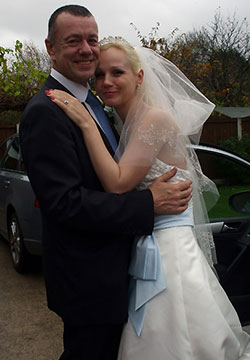 Алёна и Роуланд: главное, что мы вместе.
Виды Членства
Вечеринки Знакомств
Туры Любви
Знакомства
ВИП Клиенты
In Media
Знакомства в США
Заработай с Нами
Контакты & Помощь
Resources
Dating Russian women, marriage with a Russian woman something you've been thinking about?
Dating Russian women, marriage with a Russian woman something you've been thinking about? - Oksanalove.com, an agency specializing in helping you reach your goal in dating a Russian woman for marriage. We believe there is a special Russian woman for any marriage minded gentleman, and it is our goal to help you find that special Russian woman for dating and marriage. We are interested in helping you increase your chances of dating Russian women seeking marriage, we will assist you with the entire experience
CONTRACTUAL TERMS AND CONDITIONS OF MEMBERSHIP:

Before confirming your registration, please carefully review the terms, conditions, and rules of the contract with the Oksanalove.com dating Russian woman marriage agency.
1. This web-site is for personal use only and the content herein may not be reproduced or used for commercial purposes in any form. This site is ONLY for marriage minded singles for the purpose of meeting others seeking serious relationships and marriage.
2. By signing up for our service you confirm that you DO NOT have any criminal record and that your annual gross income is $25,000 or greater. Note: (The above stated gross annual income amount is the minimum required by the Immigration and Naturalization Service to qualify for a fiancee or immigrant visa for a foreign woman).
3. By agreeing to the terms and conditions of this contract you consent to Oksanalove.com, or a representative thereof, performing a background check to verify your contact and biographical information. (Your contact information will not be sold or distributed to any third parties; this information is only for Oksanalove.com staff).
4. We reserve the right to refuse service under certain conditions including but not limited to:
A. Citizenship of certain countries.
B. If the information provided in your profile, application, and/or your registration is fraudulent, incomplete, or incorrect. Registrations, applications, or profiles proven to be fraudulent will be removed or denied permanently. You may edit your registration information prior to submission by logging in to your account and going to the menu "My Bio".

TYPES OF SERVICES OFFERED BY OKSANALOVE.COM:

Oksanalove.com offers several membership services on monthly based subscriptions and Pay As You Go levels of e-mail exchange services with our ladies:
Free Membership - Letters communication with ladies not included
Pay As You Go - $ from FREE (communication with VIP members) to $10/letter (lady rating 4 star)
GOLD - $649.00 / month (letters with ladies are at 40% discount)
VIP - $8,000.00 + (letters exchanges with ladies unlimited)
Oksanalove.com has the right to leave the data, remove the data, or block the data of its clients under any circumstances.

RULES OF USAGE AND MEMBER OBLIGATIONS:
You agree to provide accurate and truthful information about yourself when using Oksanalove.com and in communication with other Members.
You are responsible for your interactions with other Members. Oksanalove.com accepts no responsibility whatsoever for any disputes you may have with other Members.
The Site is for personal use of individual users only and may not be used for any other purpose as for meeting a partner for a relationship with the intention of a future marriage. If you do not intend to meet a partner for a relationship with the intention of a future marriage, you must refrain from using the Site.
You MAY NOT transmit any chain letters or junk email to other Members, harass, abuse, solicit, or advertise to any Member.
YOU MAY terminate your membership at any time. Please read the terms and conditions for membership termination.
Your profile MAY NOT include any contact information or advertise any services, including without limitation, your email, phone or fax numbers, user names or user ID's on other websites, names or addresses of Internet websites or links to other websites, as well as any contact information. Oksanalove.com reserves the right to remove this information from your original e-mail if the agreement was determined to have been violated.
YOU MAY provide contact information to female client only through "Ask Me Out" date offers. VIP members have no limit of direct contact information requests of ladies (Included in membership level).

WAIVER OF INDEMNITY FOR OKSANALOVE.COM.

BY AGREEING TO THIS CONTRACT YOU CONSENT TO WAIVE YOUR RIGHTS TO PURSUE ANY AND ALL LEGAL ACTIONS NOW AND IN THE FUTURE AGAINST OKSANALOVE, INC. OKSANALOVE.COM WILL NOT BE LIABLE FOR LOSS AND/OR DAMAGES OF ANY KIND, DIRECT OR INDIRECT, ARISING IN CONNECTION WITH YOUR USE OF OKSANALOVE.COM AS WELL AS USE OF ANY OF OKSANALOVE, INC,'S PARTNERS, AGENTS, ADVERTISERS AND AFFILIATES, INCLUDING BUT NOT LIMITED TO THE USE OR INABILITY TO USE THEIR SITES, OR ANY GOODS OR SERVICES PURCHASED FROM THE SITES. THIS ALSO INCLUDES ANY MESSAGES RECEIVED IN CONNECTION WITH YOUR USE OF THE SITES, ANY TRANSACTIONS AND CONTRACTS ENTERED INTO THROUGH, OR INFORMATION OBTAINED THROUGH THE SITES, IRRESPECTIVE OF WHETHER YOU HAVE BEEN ADVISED OF THE POSSIBILITY OF ANY SUCH LOSS OR DAMAGE. OKSANALOVE.COM, ITS OWNERS, PARTNERS, AFFILIATES, AGENTS AND EMPLOYEES SHALL NOT BE LIABLE TO YOU OR ANYONE ELSE FOR ANY DECISION MADE OR ACTION TAKEN BY YOU OR ANYBODY ELSE IN CONNECTION WITH ANY INFORMATION OR SERVICES THAT YOU OBTAINED OR PURCHASED FROM OKSANALOVE.COM, ITS AFFILIATES, PARTNERS, AND/OR ADVERTISERS. OKSANALOVE.COM SHALL NOT BE LIABLE FOR ACTIONS TAKEN BY ITS MEMBERS IN THEIR PERSONAL RELATIONSHIPS WITH EACH OTHER AS WELL AS IN RELATIONSHIPS WITH THEIR RELATIVES, FRIENDS AND OTHER ACQUAINTANCES. OKSANALOVE.COM SHALL NOT BE LIABLE FOR ANY INCORRECT INFORMATION SUPPLIED BY ITS MEMBERS DONE PURPOSEFULLY OR DUE TO NEGLIGENCE. OKSANALOVE.COM INC AND/OR AFFILIATES SHALL NOT BE LIABLE IF ANY INFORMATION IS OUTDATED DUE TO NEGLIGENCE OF ITS MEMBERS TO INFORM OKSANALOVE.COM OF CHANGES IN THEIR INFORMATION. OKSANALOVE.COM AND/OR IT'S ITS OWNERS, EMPLOYEES, AND AFFILIATES SHALL NOT BE LIABLE TO YOU OR ANYBODY ELSE FOR ANY MISTAKES, MISPRINTS OR MISSPELLINGS THAT MAY OCCUR IN ITS DATABASES, ADS, LISTINGS, PROFILES, REGISTRATIONS, AND ON THE WEBSITE ITSELF, OR IF THE SUPPLIED INFORMATION WAS FOUND FRAUDULENT, INCOMPLETE, OR INCORRECT IN ANY OTHER WAY. THE SERVICE IS PROVIDED ON "AS-IS" BASIS BY THE SITE WITHOUT WARRANTY OF ANY KIND, EITHER EXPRESSED OR IMPLIED, INCLUDING BUT NOT LIMITED TO WARRANTIES OF TITLE AND THE IMPLIED WARRANTIES OF MERCHANTABILITY AND FITNESS FOR A PARTICULAR PURPOSE. BY USING OF THIS SITE YOU AGREE TO HOLD OKSANALOVE, INC. HARMLESS OF ANY CLAIMS FOR POSSIBLE LOSS OR DAMAGE TO YOU OR ANYBODY ELSE THAT MAY ARISE IN CONNECTION WITH YOUR USE OF OKSANALOVE.COM'S SITE AND THOSE SITES OF ITS ADVERTISERS AND AFFILIATES.